Ziad Saliba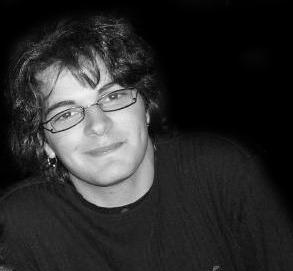 Ziad Saliba is a Lebanese writer from Majdel-Aaoura born on May 6, 1991. He studied in Antonine Sisters School, and graduated in the year 2009, then moved to California at age of 18. In January 22, 2010, Ziad published a novella called The Canticles of the Sheep.
Afterwards, he studied playwriting at Stella Adler Academy-Los Angeles, then studied screenwriting at New York Film Academy-Los Angeles, and he graduated from both Academies. During that time, he wrote two original feature scripts; an original pilot episode for a spec TV series and two spec scripts for existing drama and comedy shows.
He also wrote the short movie Journey Forward which was screened at the NDU Film Festival and was accepted for the Monaco Film Festival. In addition to that, he wrote a short movie called Parallel Universe for the Screen Actors Guild and finished a 1-million dollar budget screenplay entitled The Cool Kids set to start shooting in May of 2012.
Ziad currently lives in Hollywood and his upcoming works include a poetry collection and a biography of the New York business mogul George Fares.
Check out his novella The Canticles of the Sheep by going to: http://canticlesofthesheep.wordpress.com/ or https://www.facebook.com/pages/Canticles-of-the-Sheep/127143313989581?sk=info
-By: Miriam Matar